By continuing your visit to this site, you accept the use of cookies. These ensure the smooth running of our services. Learn more.
Confection camionnette - Van making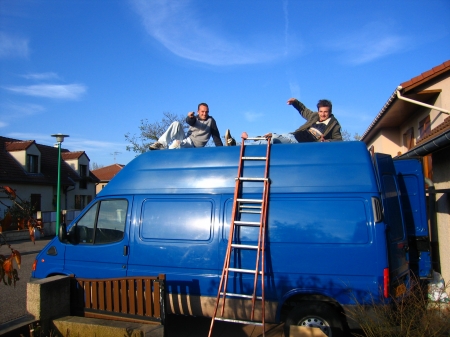 Voici quelques photos qui donnent une petite idée du boulot que représente l'aménagement de notre camionnette couleur Europe. Un peu plus de deux semaines de travail acharné. Un immense merci au père de Michel qui a consacré de nombreux jours de congé et toutes ses soirées à réaliser un boulot remarquable.

Here you can have a look on 16 days of working in our van to make it like a camping car. Thanks to Michel's father that spent all its evening and a lot of day off to realise a remarkable job.